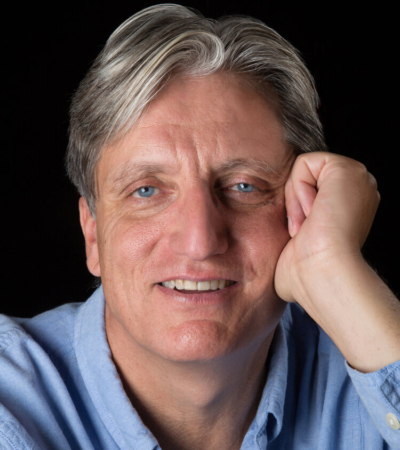 Peter Frost
Minister of Music
Phone: 1-413-298-3137
Email: email hidden; JavaScript is required
Peter Frost comes to us with a wealth of experience.  Peter has been a theater/choral teacher in both public and independent school for sixteen years. For five years, he was the Director of Music for the Children's Aid Society Chorus program where he administered to 18 choruses (K-12) and directed five in New York City. Peter's two select choirs from The Children's Aid Society performed in Carnegie Hall with Mandy Patinkin, The Rainbow Room with Donna Murphy, Jazz at Lincoln Center, Waldorf Astoria and Radio City Music Hall.
He received his Bachelor of Music degree in vocal performance from the Hartt School of Music in Connecticut and Master of Music degree in music education from Lehman College, City University of New York. Peter has performed with the Hartt Touring Opera in Connecticut, the California Opera Center at Notre Dame College in Belmont, California.
As an actor-singer, he has appeared in musicals in summer stock, dinner theaters and regional theaters, as well as many dramatic plays with Bluestone Actors Project, a professional repertory company based in Westchester County, New York. Peter has been an adjunct professor in voice at Sacred Heart University, in Fairfield, Connecticut.  He began his career as a church musician in college. Most recently, Peter has been the music director at Saint Mary the Virgin Episcopal Church in Chappaqua, New York.
As a composer, Peter has been commissioned to write choral compositions by the Briarcliff Congregational Church, The Children's Aid Society in New York City, and the Great Neck North High School Jazz Choir and Colgate University. His choral pieces were recorded by The Varsity Ensemble at the St. Mary's International School, Tokyo, Japan, and Ohio State University Women's Chorus. Peter's choral pieces have been published by GIA Publications, Santa Barbara Music Publishing of California, and Zintzo Music. In May, his new major choral composition "Cantata 2020: a diary" was premiered by 12 singers, 4 instrumentalists, and a reader. For further information about his composition, please go to peterfrostmusic.com.
Peter has lived with his wife Hui-Mei Lin (aka Fimi) in Hawthorne since 1992. Fimi is a concert pianist, made her solo NY debut at Weill Recital Hall at Carnegie Hall as the winner of the Artists International Piano Competition. She received her Master degree from the Juilliard School and a DMA from CUNY. Fimi has taught at the Kings College, SUNY Purchase, and Sacred Heart Univ. She has been a music director/organist since 1983, serving three churches over 39 years. Fimi has recently retired from Briarcliff Congregational Church in Westchester where he directed the adult choir, children's choir and ran a concert series to benefit different charities. She also established a music scholarship program in assisting students who have financial difficulties, to pursue their music education. She will unofficially be Peter's assistant at FCC as much as she can in the worship service, accompanying the choir, playing piano/organ, or assist in organizing concerts. For more information, please visit huimeilinpiano.com
Peter and Fimi have two sons, Connor, currently living in Vermont, and Liam in Manhattan. They are musicians who create music and perform with their own bands.