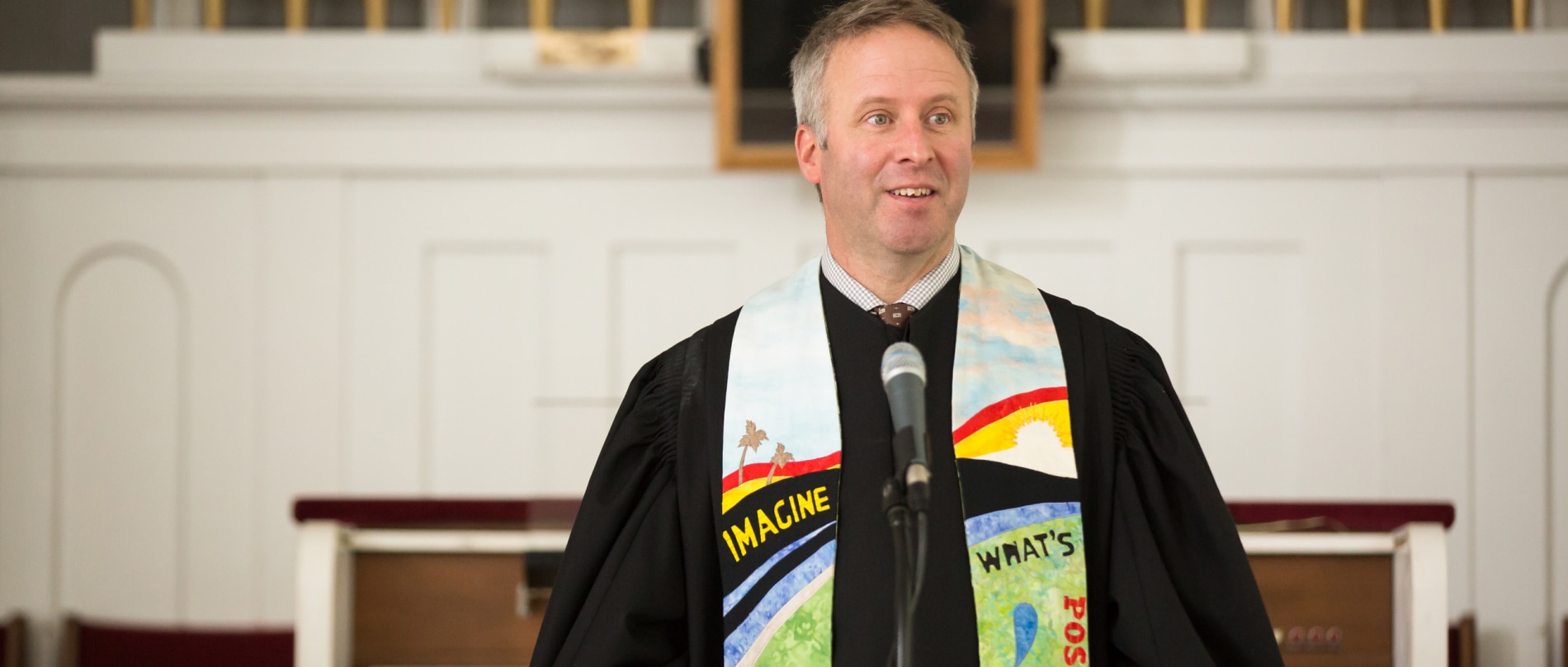 Sermons
February 12, 2023
A 10-year Journey Together
Many
A service celebrating the 10-year journey shared by First Congregational Church and Pastor Brent.  The entire service can be watched by clicking on the "watch sermon" button.
FRAMING WORDS, Miles Wheat:  Good Morning! My name is Miles Wheat, one of the deacons of this church.  We come this morning to seek grace through worship and song as we do every week.  We come this morning to celebrate ten years of our Pastor Brent Damrow sharing his ministry with us.   We come this morning from lives lived in a world both beautiful and broken, to hear again the Good News of Christ's love, and to share this fellowship.  I invite you now into our time of worship.
PASSING THE PEACE, Ted Randolph:  For over ten years, Brent has been inviting us to share the peace of Christ with one another. If you allow for a few vacations and a sabbatical, that's still getting close to five hundred Sundays of keeping it fresh, keeping it meaningful, never letting it get lost in rote liturgy, and inspiring us to rise to the occasion.
From the pre-pandemic, out-of-the-pews-peace-passing parties in the aisle – you remember those? On a good morning I can remember thinking if I can just make it from my corner over here all the way over to where Jeremy and Megan hang out, I'd be doing pretty good! From those pre-pandemic days to this safer soothing stay-in-your-seat signing of serenity, it's a part of the service I've always looked forward to.
… see transcript for the entire service.