News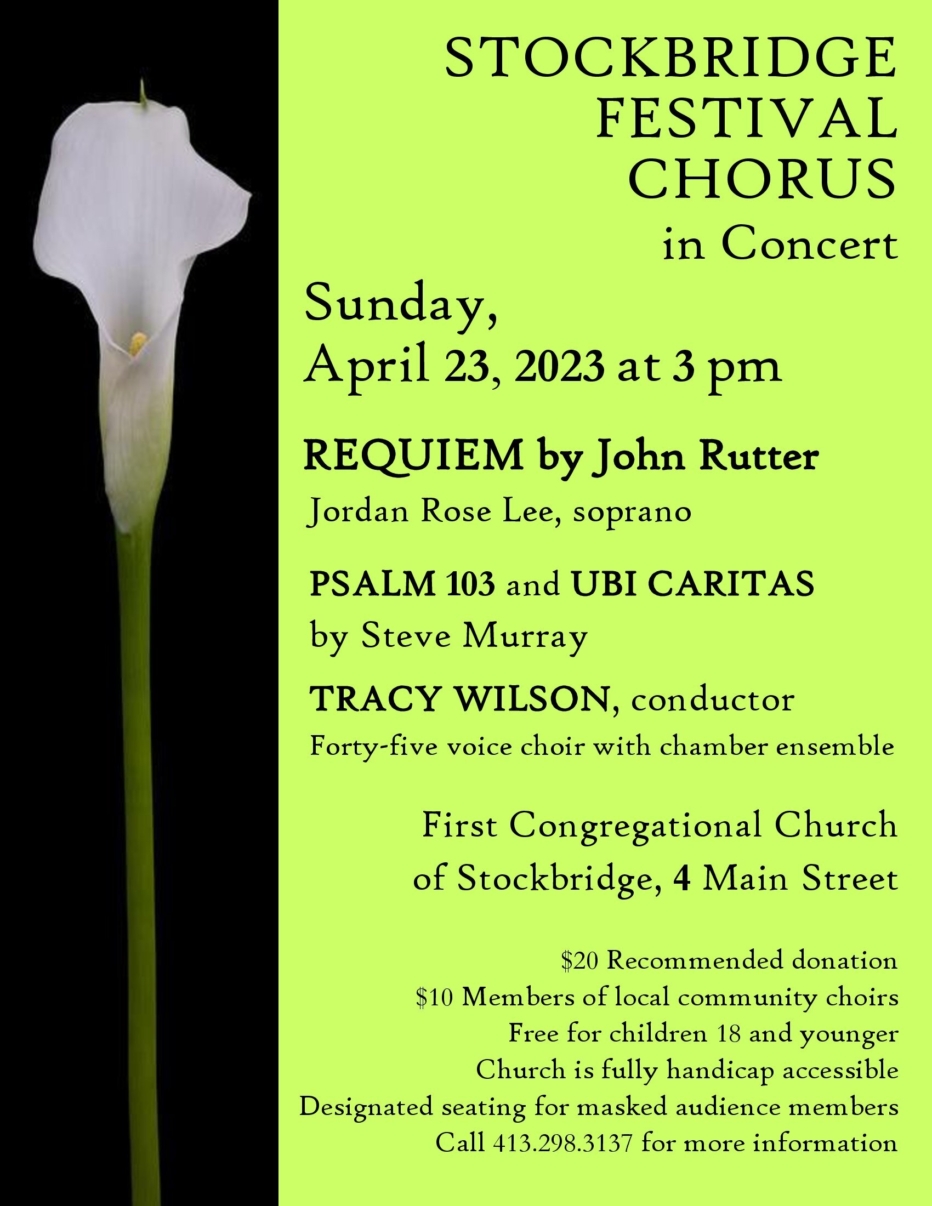 Stockbridge Festival Chorus – Spring Concert
March 29, 2023
Stockbridge Festival Chorus
Concert: Sunday April 23 at 3:00pm.
The 50-voice Stockbridge Festival Chorus is presenting its Spring concert at The First Congregational Church of Stockbridge located at 4 Main Street. The main selection is John Rutter's Requiem, Jordan Rose Lee, soprano soloist, and two additional pieces by local composer Steve Murray. SFC is conducted by Tracy Wilson, and the concert will be accompanied by organ, harp, cello, flute, oboe and percussion.
Admission is a donation at the door; $20 for adults, $10 for members of local community choruses and free for individuals 18 and under. The church is fully handicap accessible and a section in the sanctuary will be reserved for mask-wearing audience members. For more information, call 413-298-3137.