News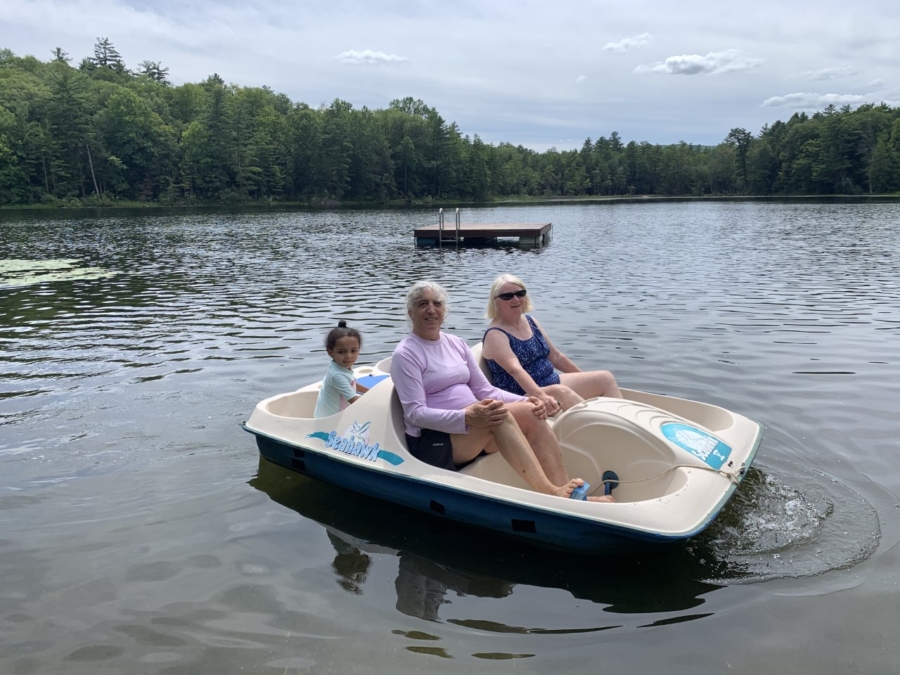 All-Church Picnic – photos!
September 11, 2022
As with many things these days, the All-Church Picnic felt all the more wonderful because of its absence over the last two years. Over twenty church members, family, and friends joined our hosts Kay and Neil Holden and Tracy Schneyer at Mohawk Lake on the last Sunday of July. The sky was blue, the water refreshing, the food great, and the fellowship even better. Some toured the pond by paddle boat; others by simply swimming. Some basked in the sun; others in the shade of the gazebo or umbrellas. Thanks to Cindy Brown and Patty Fadding for helping to organize things, and to our talented publicity crew! And thanks once again to our hosts for sharing this idyllic spot.
To see photos of the picnic – and of many other activities of the church – click here.
~ Ted Randolph