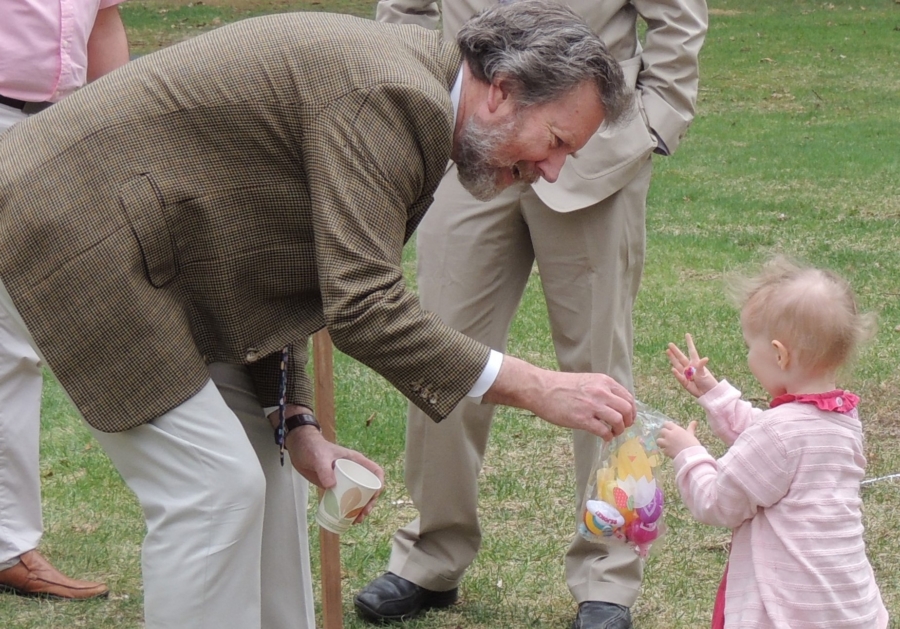 Easter Sunday
Date:

Sunday, April 17

,

2022

Time:

9:00am

–

11:30am
9:00 a.m. Intergenerational Service – outside on front lawn, weather permitting
This thirty (or so)-minute service will tell the story, evoke the thrill of Easter, engage the gathered, and make a joyful if not raucous noise.  Complete with butterflies, alleluia ribbons, a short message, and singing this will be a less-formal but no-less-deep way to experience Easter.
9:30 a.m. Easter Continental Breakfast  After the Intergenerational Service and before the Traditional "Festival" Service, all are welcome to come and enjoy pastries, fruit, coffee, and juice.
10:00 a.m. Egg Hunt
10:30 a.m. Festival Service  Our grand and glorious Easter Worship will feature preludes beginning at 10:15, the sounds of the bell choir, and a vocal choir. Through word, prayer, message, song, and liturgy we will rejoice and remember the story that changes everything.  Livestream available.