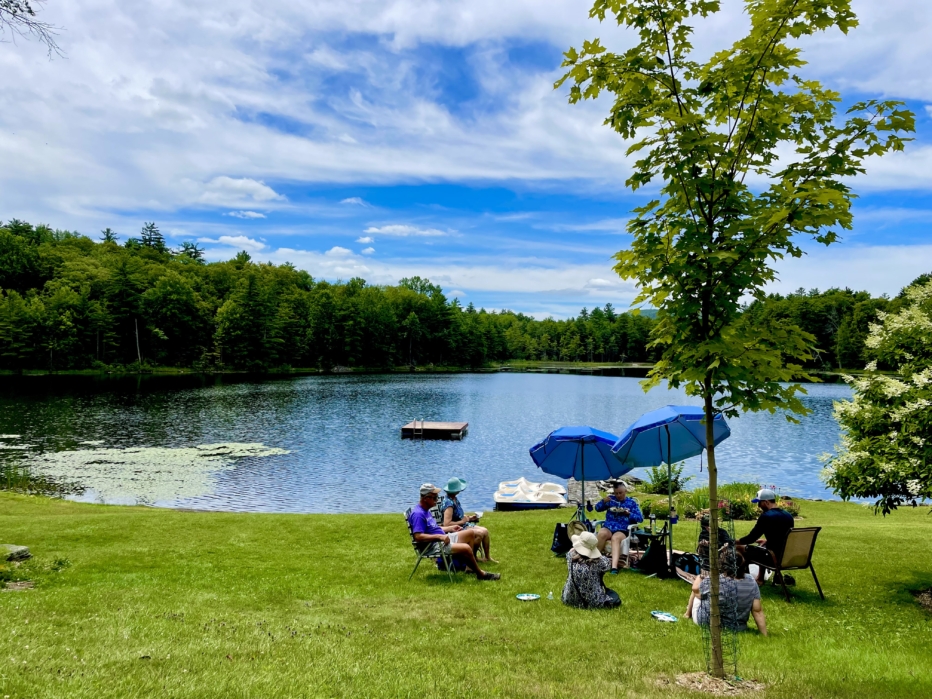 Church Picnic
Date:

Sunday, August 13

,

2023

Time:

12:00pm

–

2:00pm

Location:

Church Green
Friday 8/11 afternoon update: It's a go!
The forecast looks pretty good for mid-day Sunday. Although there is a slight chance of weather issues, the picnic will be held as scheduled. If the weather takes a last-minute turn for the worse, you are welcome to "picnic" in the JE Room.
Wear your swimsuits to church!  After worship, head on over to the All-Church Picnic. This is a relaxed time of picnicking, fellowship, swimming, and boating for all members of our congregation – your friends and family are welcome too. We're asking everyone to bring their own meat & buns or main dish and their own soft drinks (no alcohol) —a grill will be available. Please also bring a dish to share: salad, side dish, dessert, or munchies. Condiments, paper products (plates, napkins, cups), cutlery and ice will be provided.
This is a great day to come to church dressed for a picnic. Just don't forget to pack your bathing suit, towel, sand toys, hat, sunscreen, bug repellent, and a chair or blanket. Floaties for small children are fine, but please don't bring any large rafts or boats. There are boats available at the lake. The Schneyers have a house next to the lake where we can change clothes or use the restroom (it's a walk up a hill).
Please note that parents are responsible for their own children's safety. Mohawk Lake is a private lake and our hosts kindly request no fishing, no outside boats, and no dogs. Carpooling is encouraged as parking is somewhat limited.