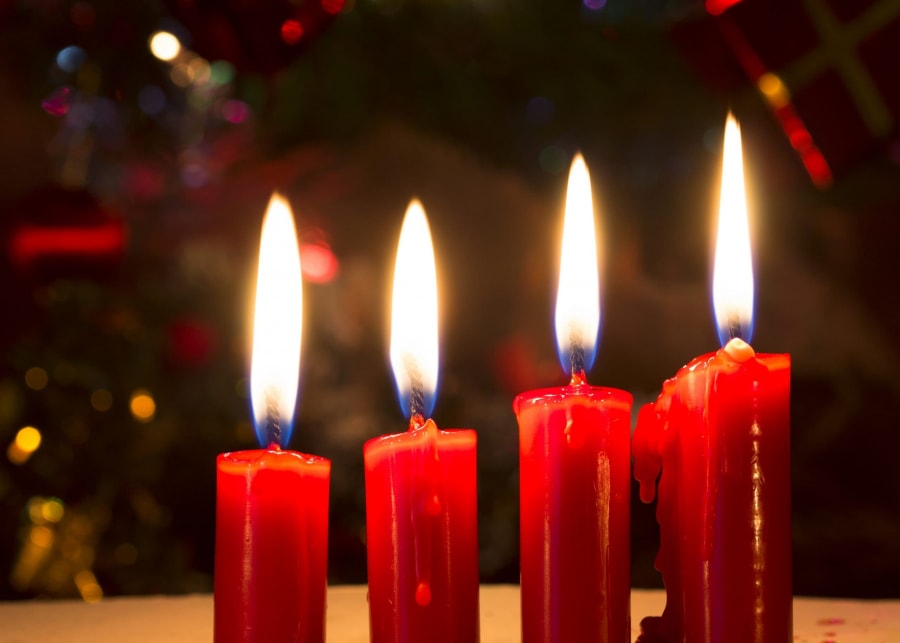 Candlelight Christmas Eve Service
Date:

Tuesday, December 24

,

2019

Time:

7:00pm

–

8:30pm

Location:

Sanctuary
Experience mystery, wonder, and joy on Christmas Eve as the ancient story of Jesus's birth is told once again, in word and in song, amidst flickering candles and through the strains of brass, organ and choir. Lift your voice to the melodies of time-worn carols. Listen as ancient texts illuminate the coming of God's love wrapped in human form. Behold as God breaks into the world yet again in the most unexpected of ways.
Kid-friendly glow sticks will be available for little ones in lieu of candles. A freewill offering will be received which will go out our doors to worthy ministries.
Preludes will begin at 6:30pm and the Christmas Eve Service of Lessons & Carols will begin at 7pm. Arrive early for optimal seating.
Children are welcome and encouraged to remain with their families, but our nursery is available for families to sit with restless little ones.